Welcome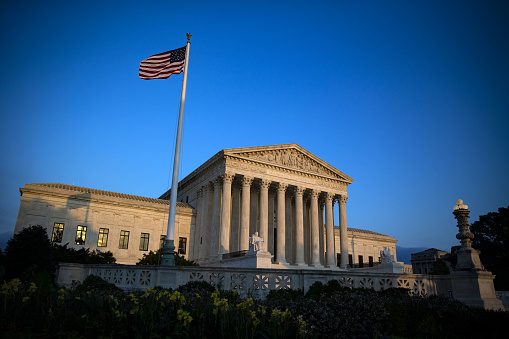 The Lilly Law Firm is a multi-service law practice based in Columbia, Howard County, Maryland. Established in 2001, the firm provides highly personalized and effective legal representation to individuals who have been charged with major and minor criminal and motor vehicle offenses, those who have been injured in accidents of all kinds, and men and women who are going through divorce/separation. We also handle bankruptcy cases and loan modifications. The firm's fees are reasonable and highly competitive.
The firm specializes in criminal and motor vehicle law defense. Most of these cases are handled by the firm's principal, John R. Lilly. A former prosecutor, Mr. Lilly has been practicing law for over 28 years and has extensive trial experience. With thorough preparation, hard work, and meticulous attention to detail, John consistently achieves outstanding results for his clients.
The firm handles a large number of personal injury cases – including auto accidents, construction accidents, trucking accidents, and slip and falls. We seek and achieve full compensation for damages, such as medical expenses, lost wages, and pain and suffering. We understand that helping our clients obtain all of the medical care they need, as well as thorough medical documentation, are the keys to maximum personal injury awards – and, where possible, a full recovery.
The Lilly Law Firm also handles a substantial number of family law matters. These cases are often emotionally charged and challenging. While the firm endeavors to achieve a negotiated settlement of the issues presented by a divorce or separation, we are fully prepared to litigate if this is required. The firm offers mediation to opposing parties, often drafting separation agreements based on the terms agreed upon by the parties – avoiding the high financial and emotional costs of litigation.
The firm also has expertise in preparing wills. A will or trust is the best way to ensure your property and assets are passed to the people who matter most in your life. We will carefully and meticulously articulate your wishes and desires in a will or trust.
These are difficult financial times for many individuals and families. After carefully listening to your situation, we will develop a comprehensive legal strategy to address your needs. To this end, we offer the following additional services:
Mr. Lilly served in the U.S. Navy Reserve for over 26 years. The firm offers substantial discounts to active duty and reserve military members, veterans, and their families.
Call our office today for a free office consultation.